My last week at BBC Television Centre a building I first began work in February 1986! This is the basement where the stone marking it's opening in 1956 still rests.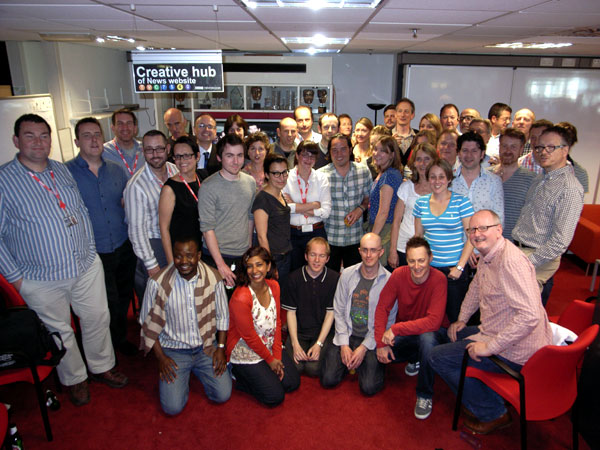 The BBC News Online team say goodbye...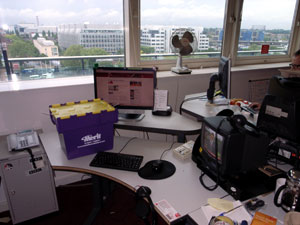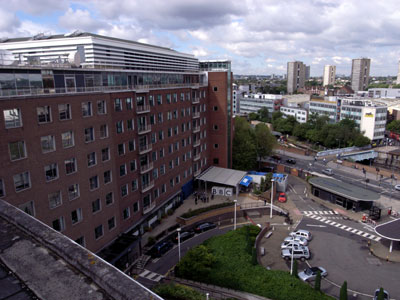 My desk..... and little box of possesions to move to our new home at New Broadcasting House.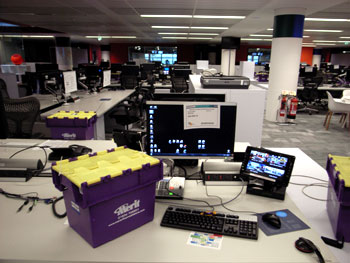 Then on Monday morning the same box on my new desk.... not much of a view!! boo hoo....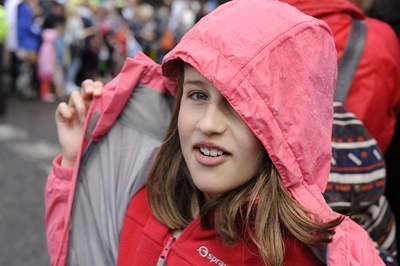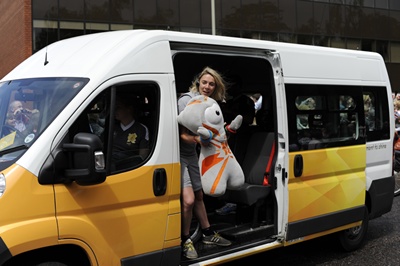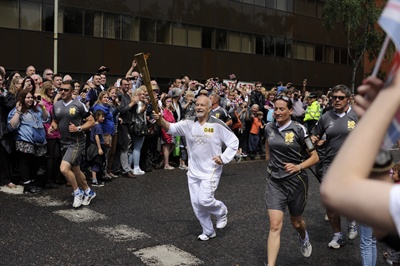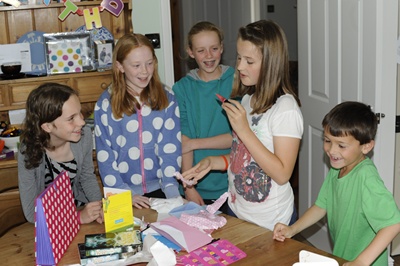 Off to town to see the Olympic Torch relay....

And Lydia had a sleepover - postponed from her birthday week.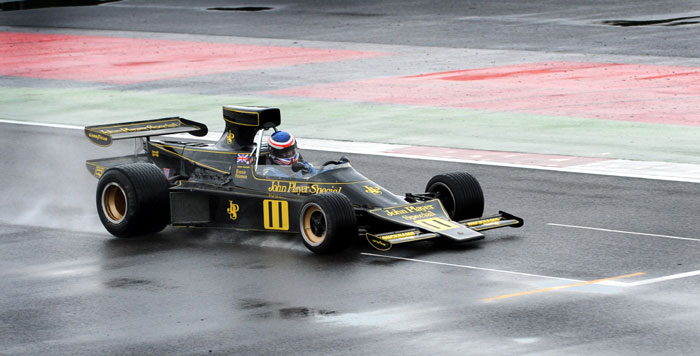 A beautiful JPS Lotus at SIlverstone.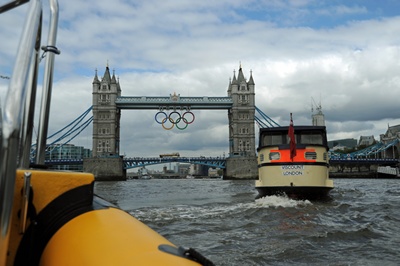 I also had a high speed ride up the Thames in a rib as part of a story about the Olympics and transport, great fun.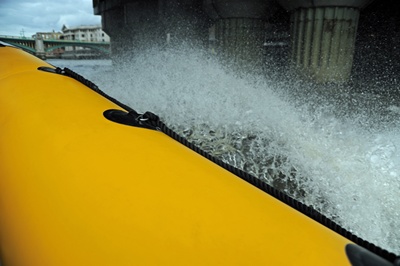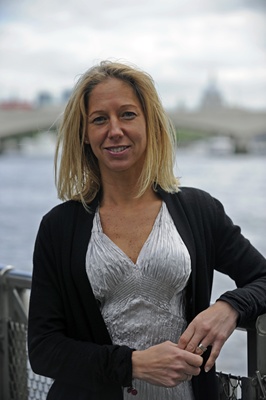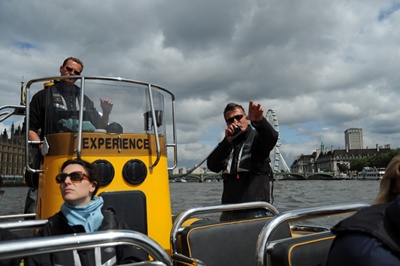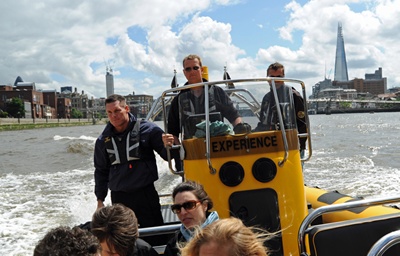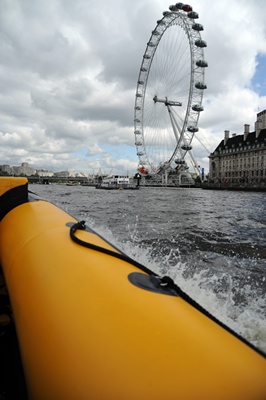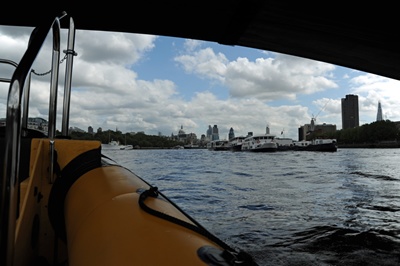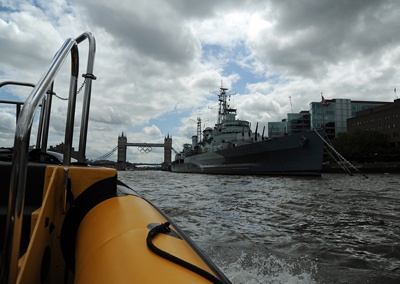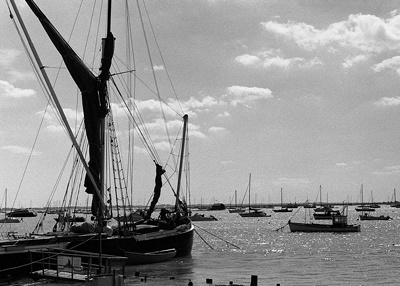 A visit to the Old Packing Shed at West Mersea cream tea among the oyster shells.