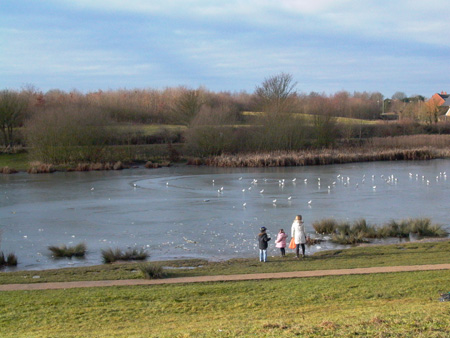 A walk down to the lake and back home the long way. Lydia cycled and Alistair scootered...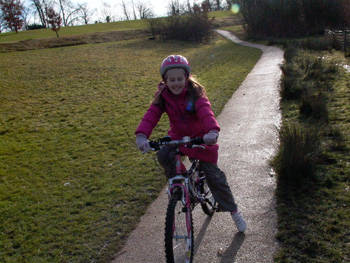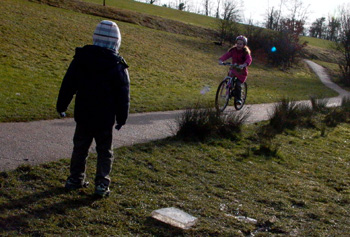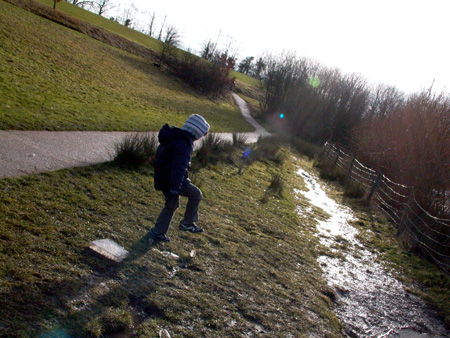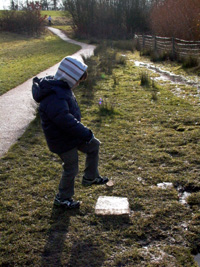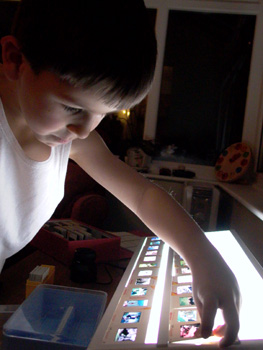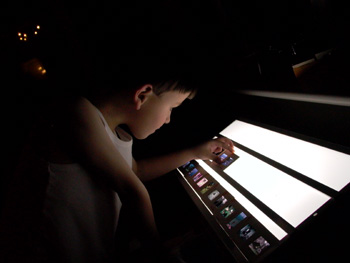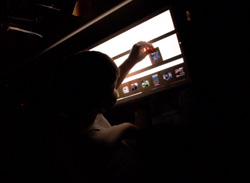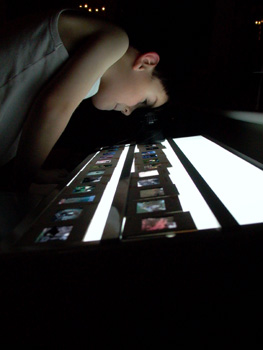 I'm sorting through my Grandfathers slides, lots of Kodachromes from the 1960s onwards. AListair seems to be enjoying it too, seeing the slides on the lightbox through a loupe is just wonderful, it's been a while.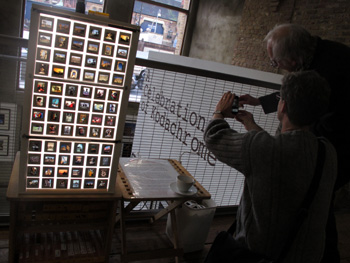 My Kodachrome book and project go on show this week at The Association of Photographers Gallery in London. These are a few shots taken on the morning before it opens.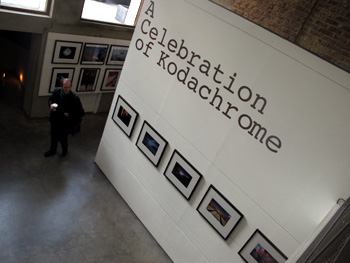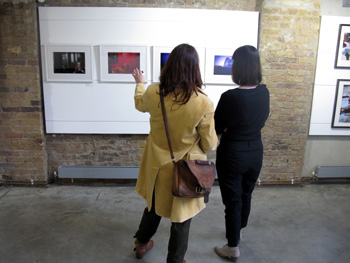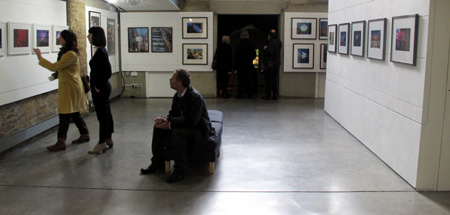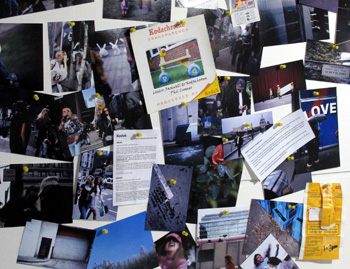 My work was shown as abook, but above it I had placed a random scattering of prints and associated bits from the 64 week project.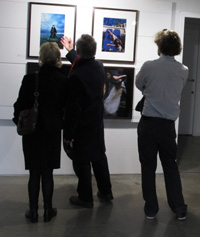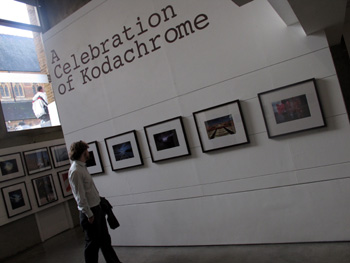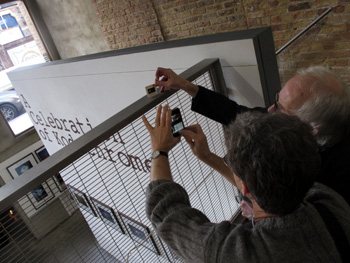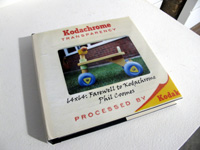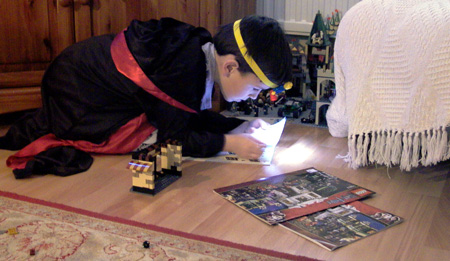 Alistair has bought himself Diagon Alley in Lego. It's a large set from the Harry Potter collection and he has been saving for months.

If you wonder what he is wearing then it's his Harry Potter robes and a lego light that you strap around your head - oddly enough it works very well, might get one myself!