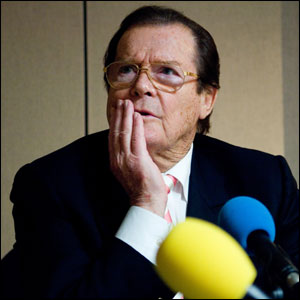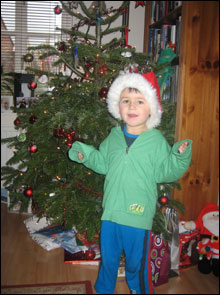 Alistair with our tree and a santa hat!  First year he has dressed up.

Roger Moore was in the BH studio so Ryan called and asked me to get a few snaps.  Second time I have photographed him, nice chap.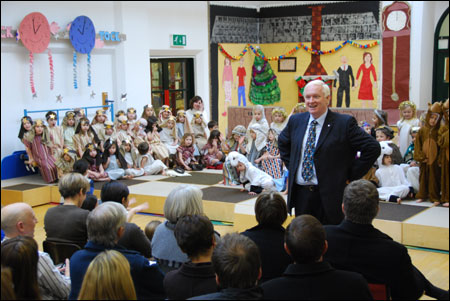 Alistair's first school play. Not a huge success. 

The show was great, but Alistair is not really into dressing up, but he sang nicely and I think he enjoyed it.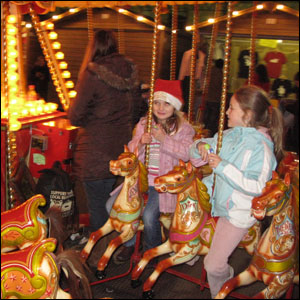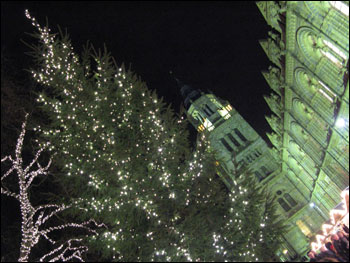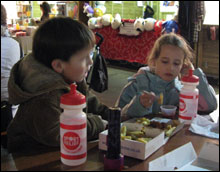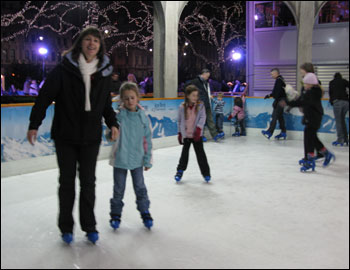 Ice skating at the Natural History Museum, thanks to Uncle David and Auntie Zoe, fish and chips to follow.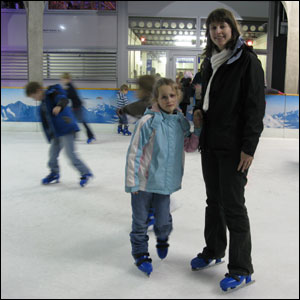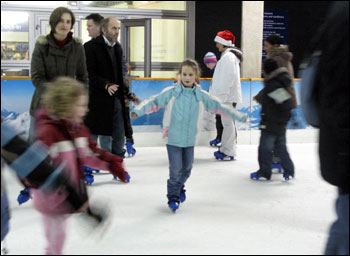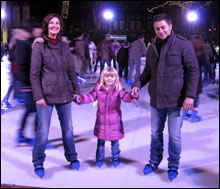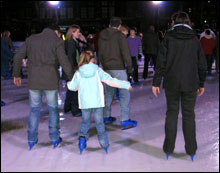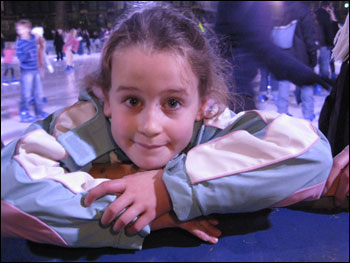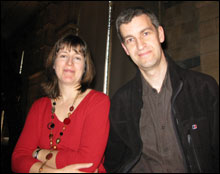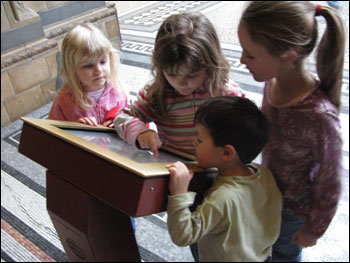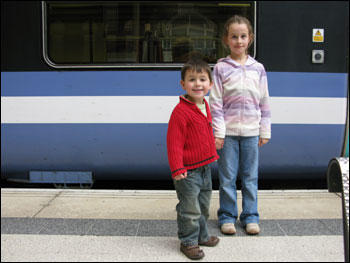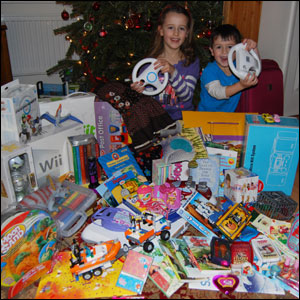 Christmas at last... This year we are at Sally and Dave's on the day and Jane's parents for Boxing Day.  Lots of cool presents, including a Wii. The day started at 6am...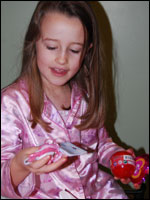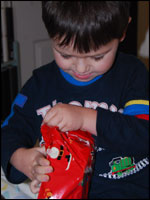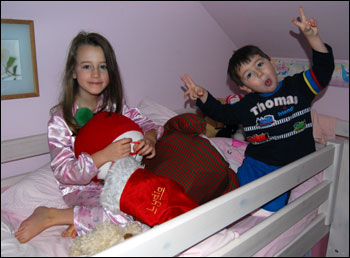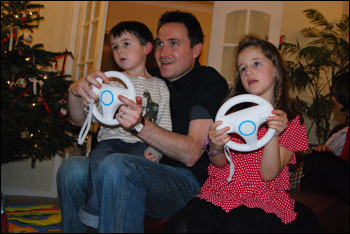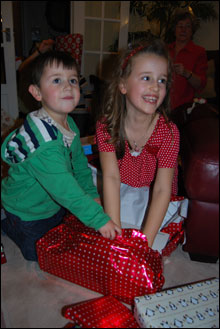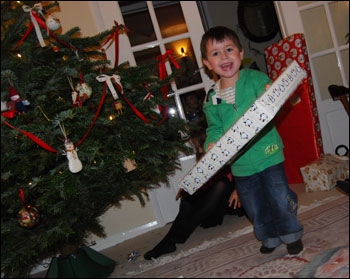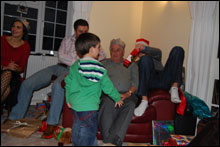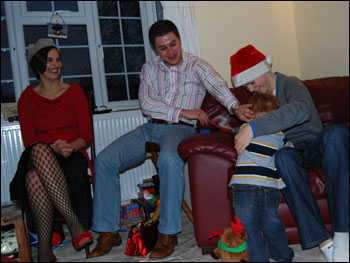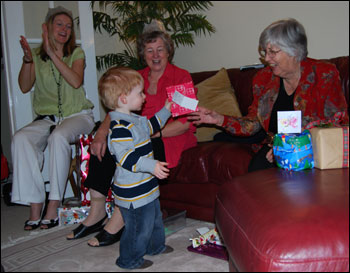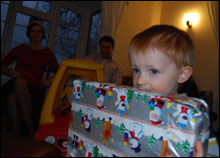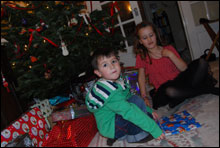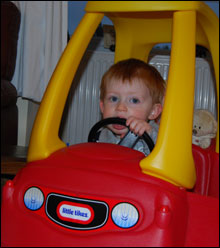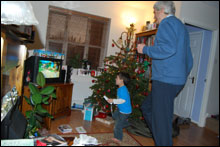 Later in the week Grandpop and Kristine come over and have a go on the Wii

Lydia and AListair with a pile of presents. Thank you.