Another lovely day so we decide to do a circular walk.  Everyone has a good time and no one moans!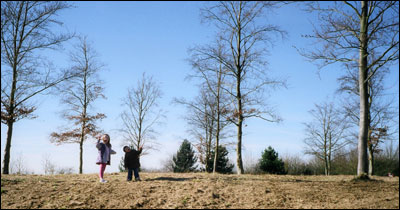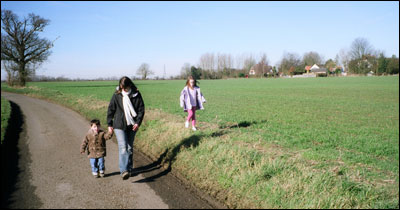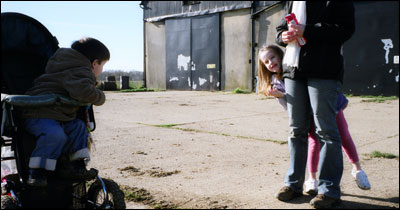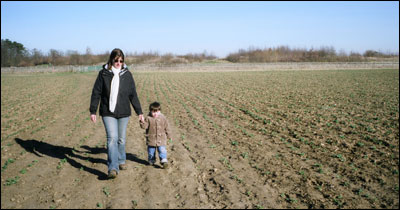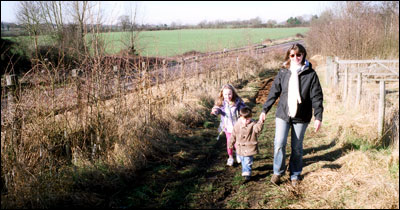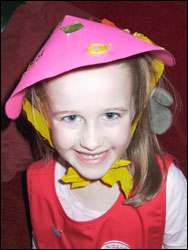 Alistair made a lovely bonnet for Lydia while he was at pre-school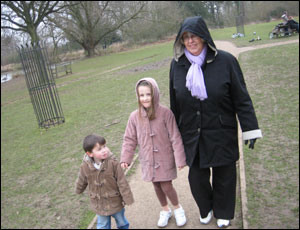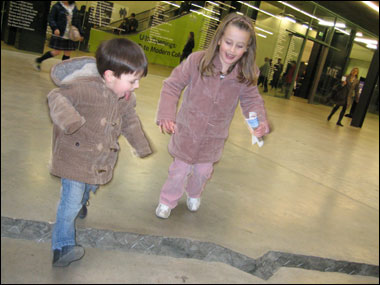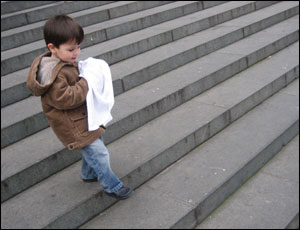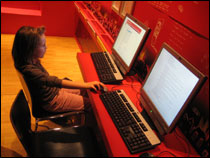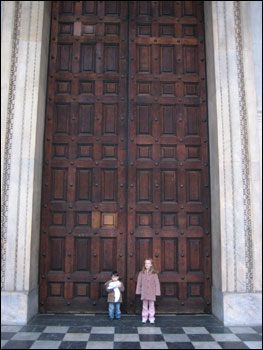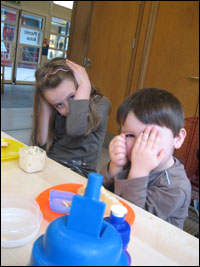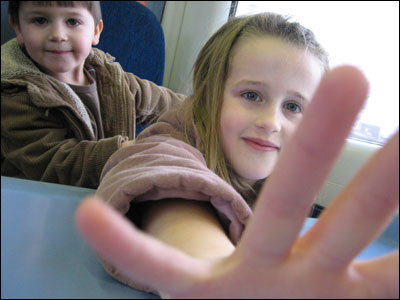 It's half-term.  We spend a day in London at the London Museum looking at the Great Fire of London exhibiton as Lydia is studying this at school.  We also stand on the steps of St Paul's and see the "crack" at the Tate Modern.

Later in the week we head for the woods with Gran.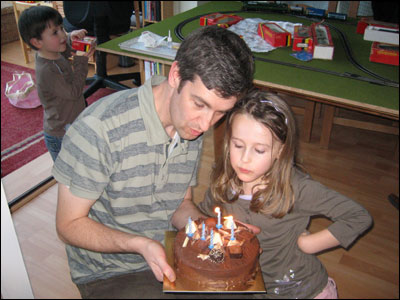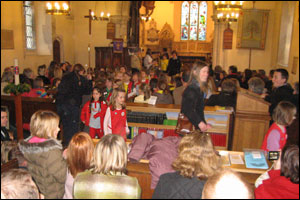 It's my birthday again, not as many candles this year!  Notice the train set in the background.  It's my old one, down from the loft and opened for the first time in over 20 years.

Below, Lydia has a special day at Rainbows.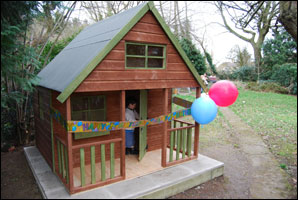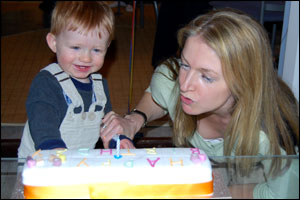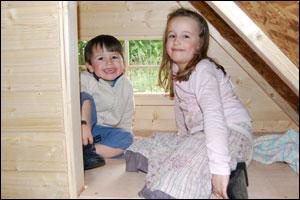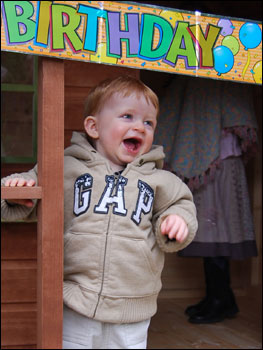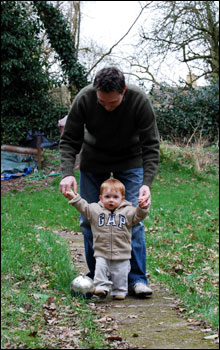 This week it's baby Owen's birthday, an he is one!  Congratulations, and even at this young age he's got a house of his own.