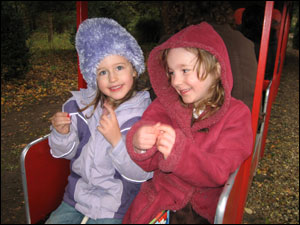 Santa trail in the woods.

(L-R Alistair, Lydia, Sam, Nicole, Ella and Mia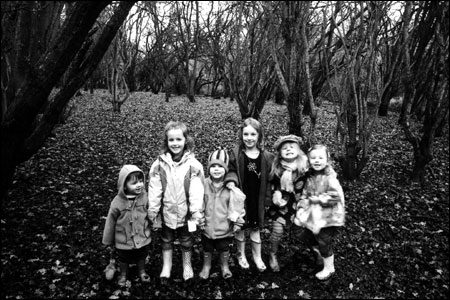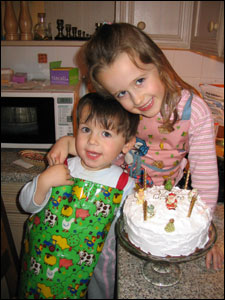 Decorating the Christmas cake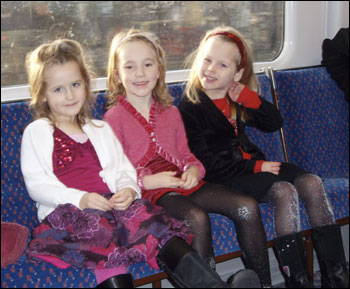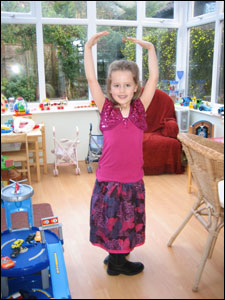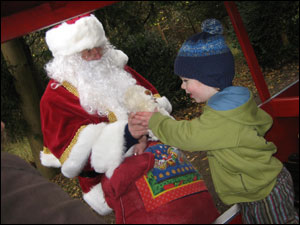 Off to London to see The Snowman at the Peacock Theater, everyone had a great time expect Alistair who was not well so had to stay at home with Mum.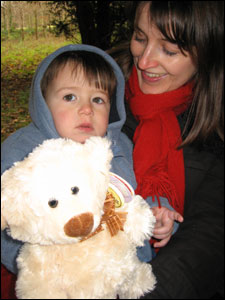 Visiting Santa in his grotto.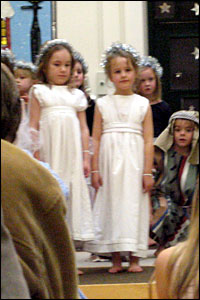 Lydia is an angel is her school play, amassive production of the Sugar Plum Fairy.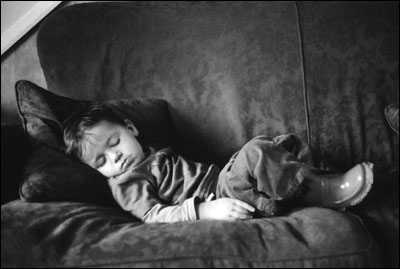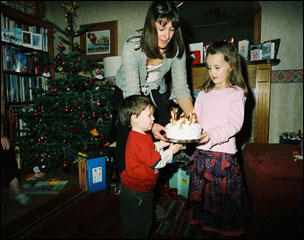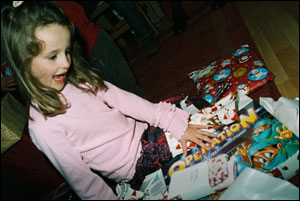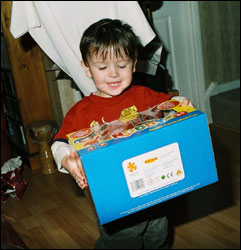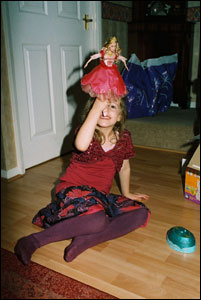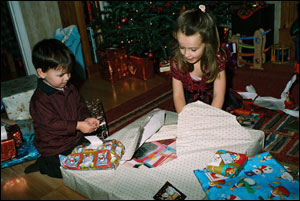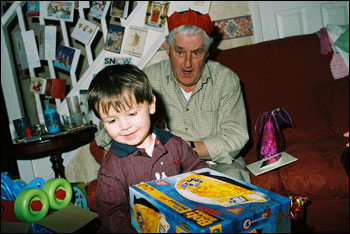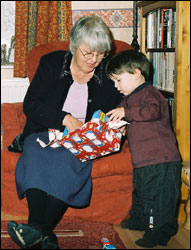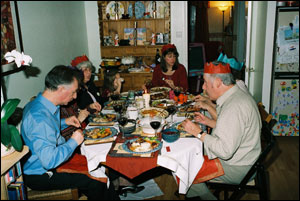 It's Christmas week.  Lots of lovely presents and it's all too much for poor Alistair.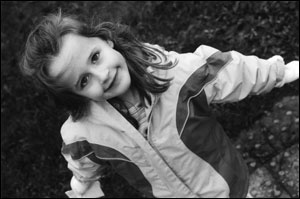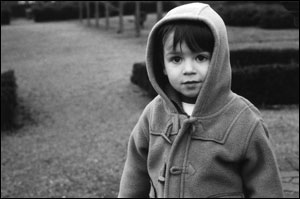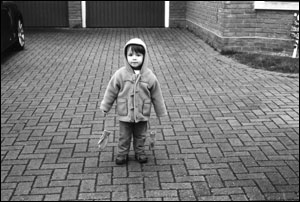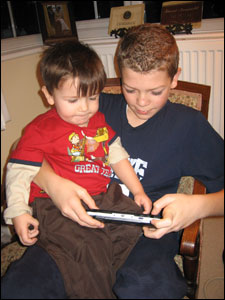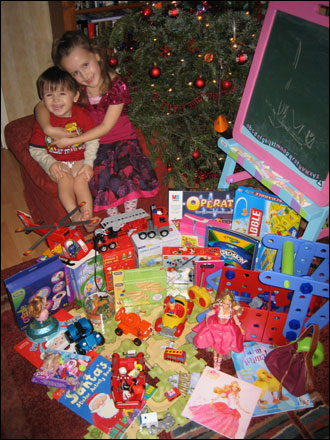 The week after Christmas, a few cold walks through the local area and a chance to play with all those pressies.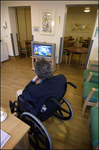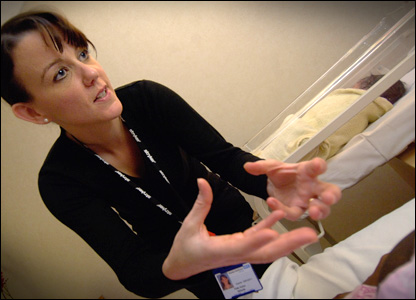 Home-from-home childbirth.