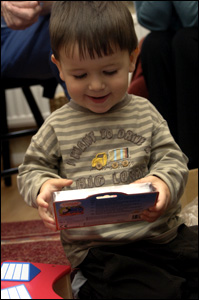 Santa School.  I had a fun day shooting a story for Christmas with Amanda from the AV team.  Around twenty santa's were put through their paces by the Ministry of Fun.

A link will appear here when the story is on the BBC News website.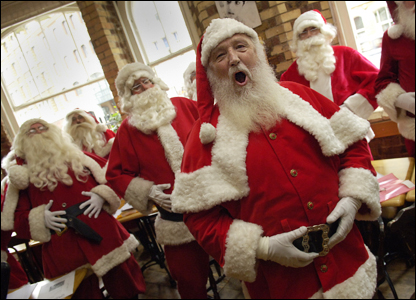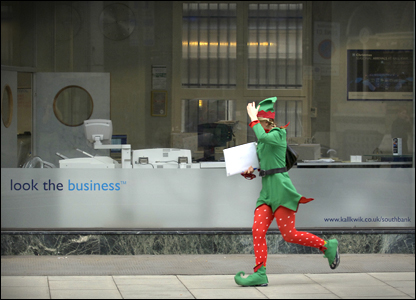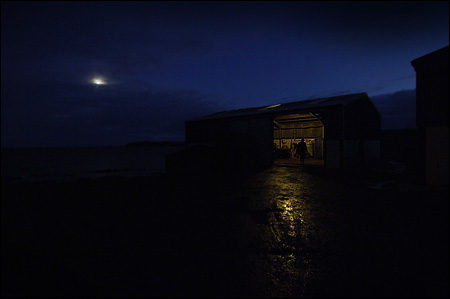 During the lunch break I noticed one of the elves nipping out, so I followed and was rewarded with this picture, entitled: "Look the business"

Later in the week Paula and I headed to the Shetlands to photograph a crofting family.

After two flights we found our very cold hotel and settled down to a few beers at the bar with the locals.  A short but fascinating trip and an island worth visiting in warmer weather.

The full story and pictures can be seen
here.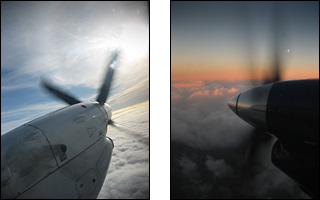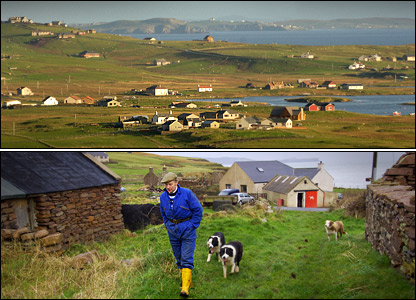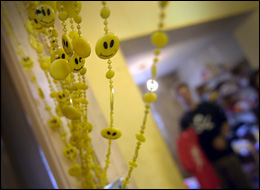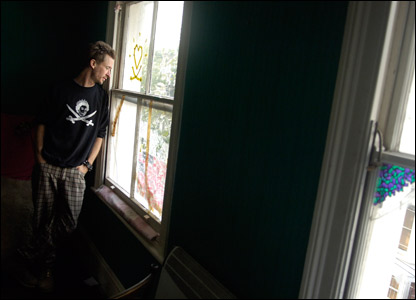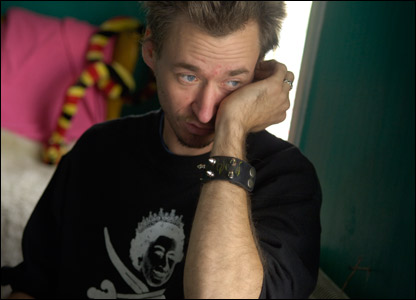 The last of our four stories on different ways of life, this time we interview a squatter in London. The full story and pictures can be seen
here.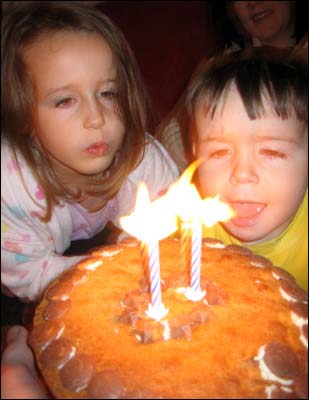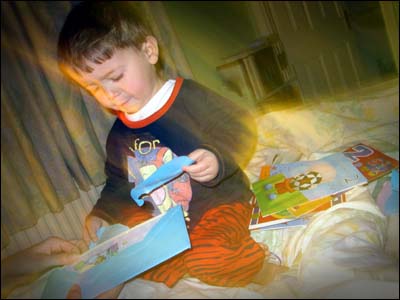 HAPPY BIRTHDAY TO ALISTAIR

Yep, Alistair is two this week.  He's not feeling to well so it's a quiet day, but he enjoyed his presents and could look forward to a family party at the weekend.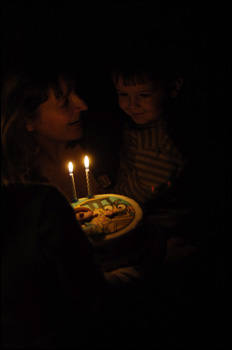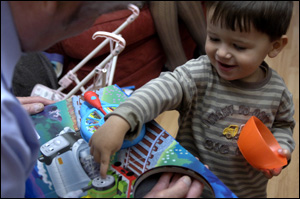 Feeling much better Alistair is deluged with lots of lovely presents including stuff for his wooden train set; a bob telephone, noddy puzzle, leap-pad and a huge garage for his cars.  It was a busy day for us so I only managed to grab a few pictures.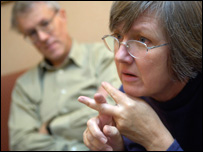 A long, ong day this one.  Alison, Hannah and I headed off to Minehead to interview two generatons on their experiences  of giving birth as it's the 50th anniversary of the NCT.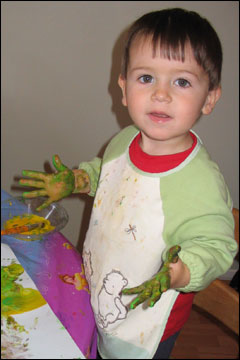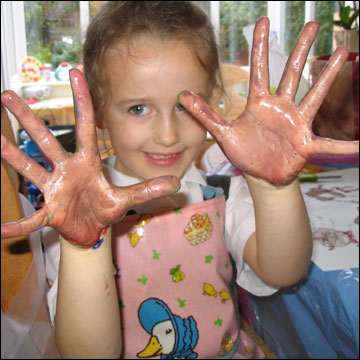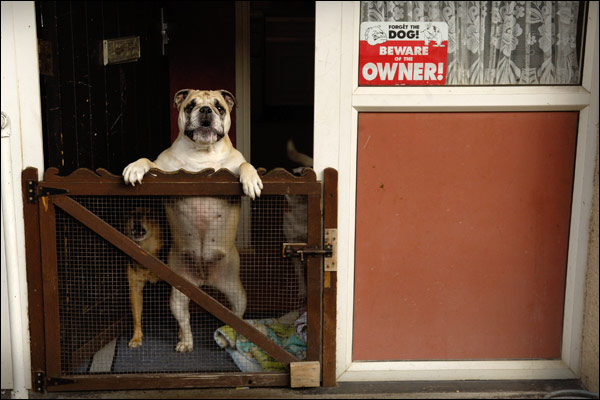 Just one of those golden moments.  This was taken in Coventry where I was covering the re-devolpoemnt of a large housing estate. See more of my pictures and read the full story
here
and
here
.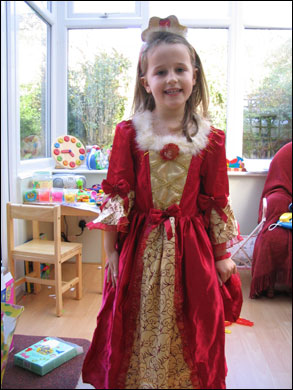 Lydia in her new "Belle" party dress.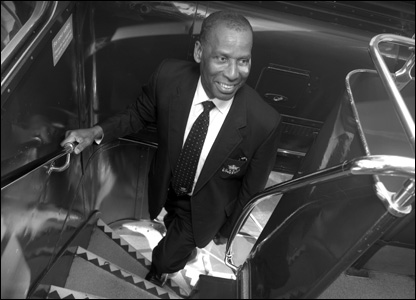 Transport for London is celebrating the 50-year anniversary of its direct recruitment scheme in the Caribbean.