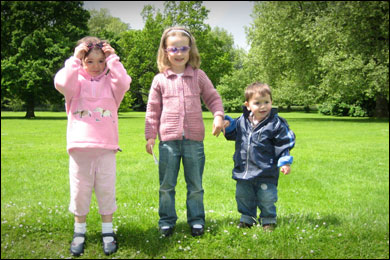 Snuff said

Is snuff going to replace the ciggie once the smoking ban takes effect in pubs, Georgina and I find out:

Nikon D2X / 17-55 AFS 2.8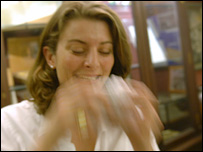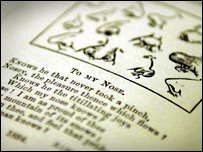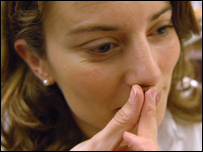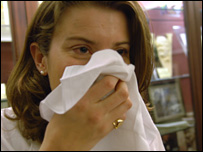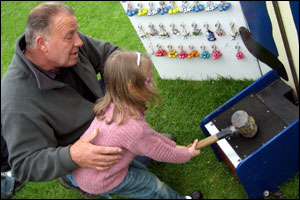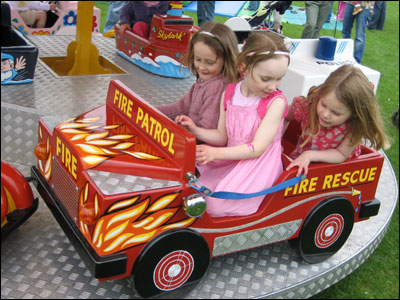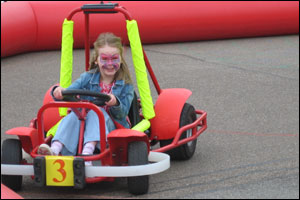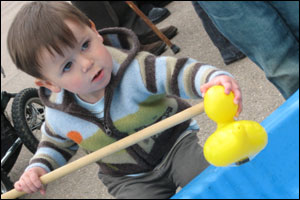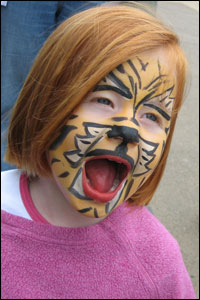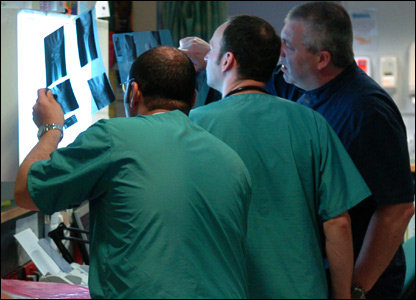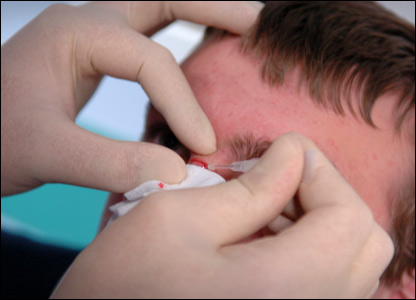 It's Summer Fete time at Lydia's school.

Lydia, Nicole and Ella hit the road in their open top car (picture the same scene in 13 years time!), Alistair wins on the ducks, Lydia tests her strength and Mia becomes a tiger. 

Canon Ixus 55

Don't panic!
  No injuries at the fete, just a job in York's A&E unit. 
BBC story here.
Nikon D2X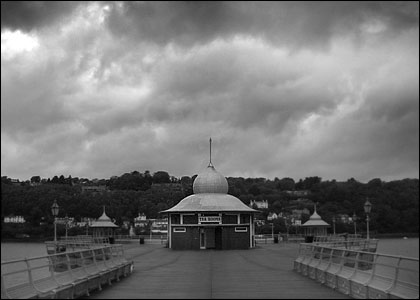 Bangor in North Wales. I'm running a photographic course for the online team in BBC Bangor which means a one night stay after an enjoyable drive in an Astra hire car.  Terrible weather though and who else would go to North Wales without a coat or umbrella. First stop was in Betws - y - Coed for tea and umbrella.

The course went well and the hotel was very pleasant, great curry and it was the European Cup final so a few of us filled the bar and wached Arsenal loose - shame!

This is Bangor Pier, not something I remember from many childhood vists to the area but I could see if from my hotel room window.  On the way home I visited Llanberis but didin't ahve time to make it to Portmeirion.

Canon Ixus 55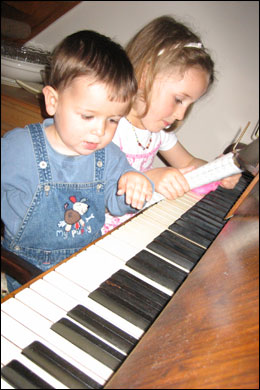 Lydia and Alistair on Gran's piano. 

Canon Ixus 55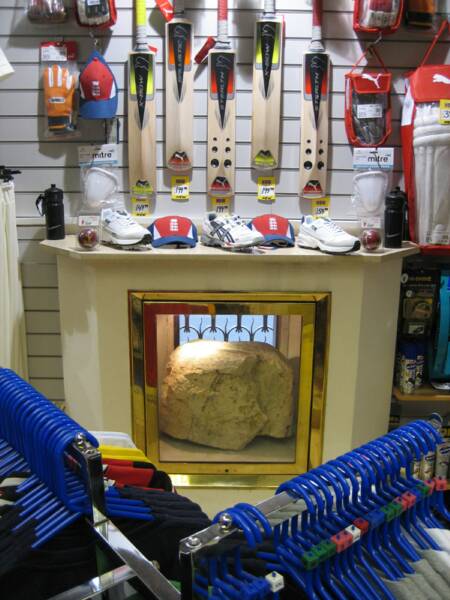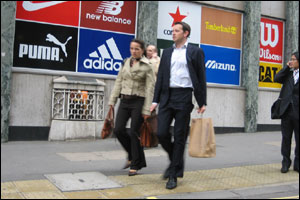 The London Stone, a famous landmark is currently in a sport shop near Cannon Street.
BBC story here
Canon Ixus 55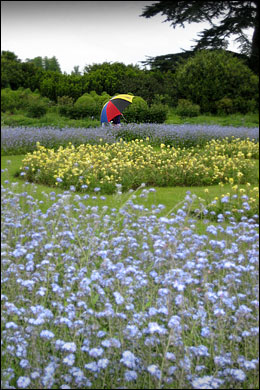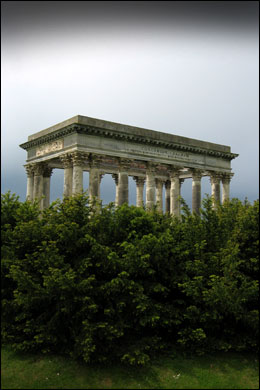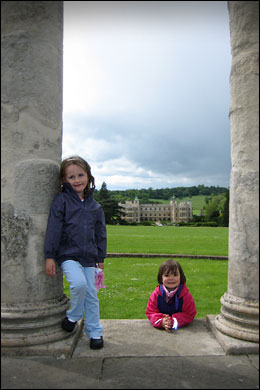 Audley End.

A somewhat blustery day at Audley End was enjoyed by Eleanor, Lydia and Alistair.  We also joined English Heritage so now we can return whenever we want.

Canon Ixus 55

Summer holiday

We're all off to the Isle of Wight with David, Vicky, Oliver and Amy.

Just one hour on the ferry and we are across.  Our home is to be a lovely converted barn, Combe Barn that has loads of space and a fantastic games room including Pool, table football and yes, there is something for the children too.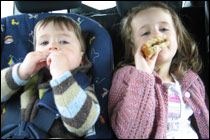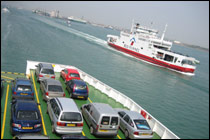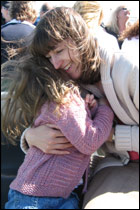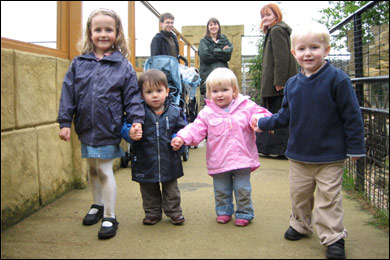 The first day is a little wet so we head to Amazon World to see the animals, great fun especially in the monkey cage.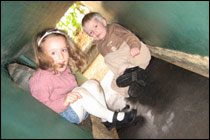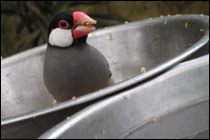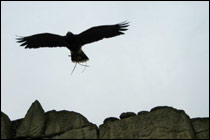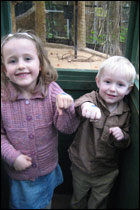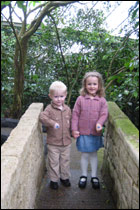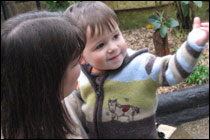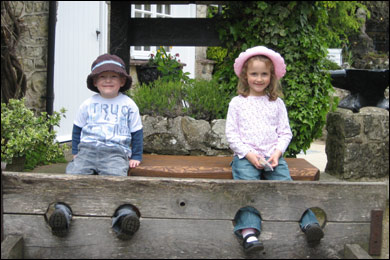 Better weather so we are off to Godshill where we find a great model village with a model of the pub we had lunch in, and some stocks to ensure the kids behave.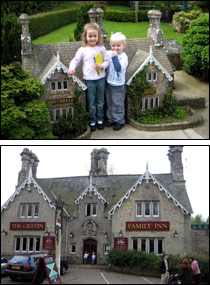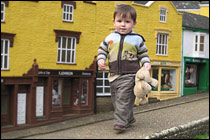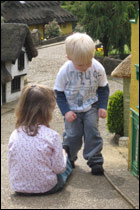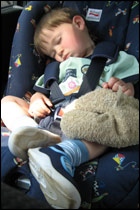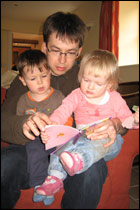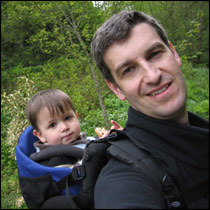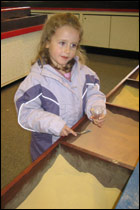 If you are on the Isle of Wight it's virtually obligatory  to visit The Needles, so we did.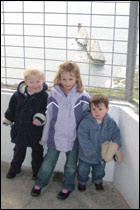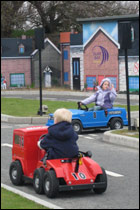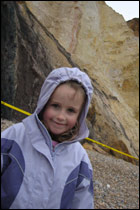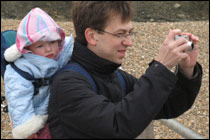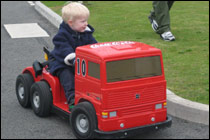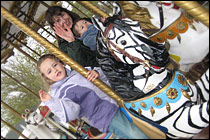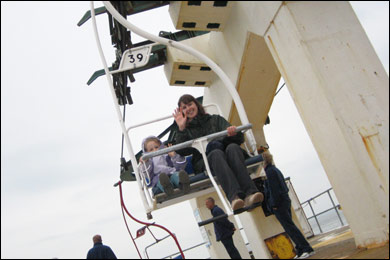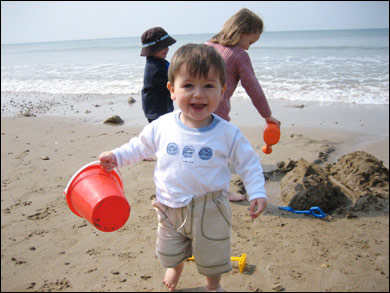 The last two days brought fantastic weather so it was off to the beach, Compton Bay and Sandown for some summer fun.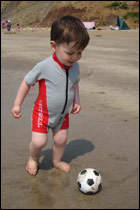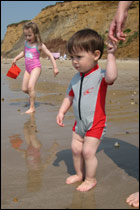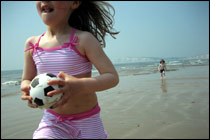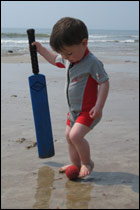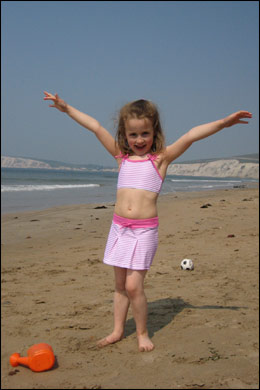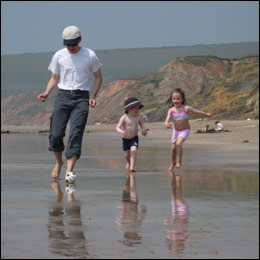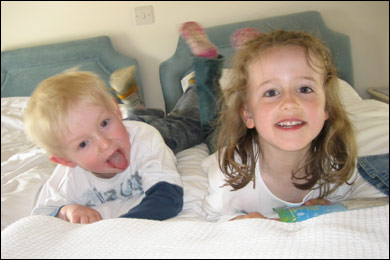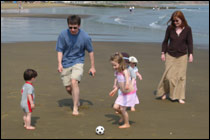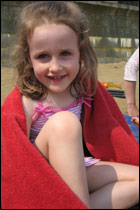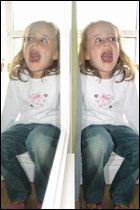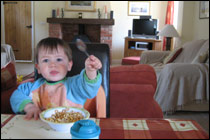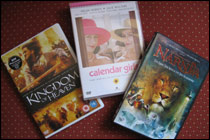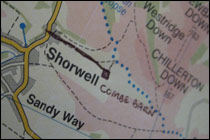 Everyone's had a great week and just getting into the swing of things when it's time to go home.

The evenings entertainment this year was a step up from last year, well just about!  All pictures Canon Ixus55