Andrew, his wife Michelle and their children Ian and Elise are over from the US so it's time for a few more presents.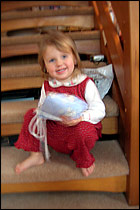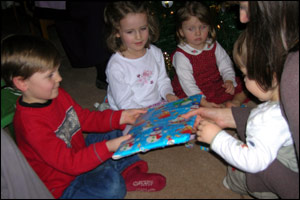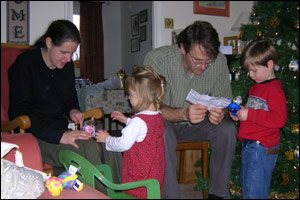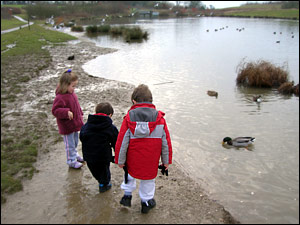 Below: Lydia and her friend Thomas and William at our local lake.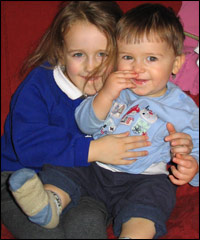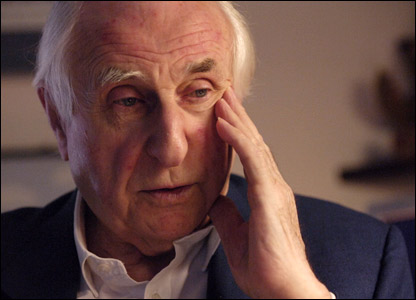 Marmalade sandwiches and a bear that needs a home.  Paddington Bear's creator, Michael Bond is 80 this week.

Click
here
to listen to and see the interview.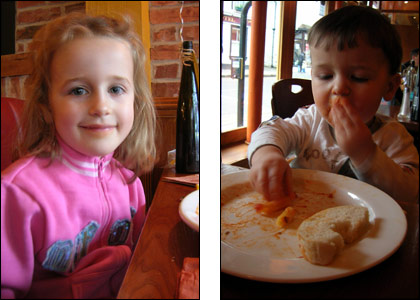 It's Jane's birthday, lunch at Cafe Uno and presents at home.

We only ever seem to go to italian restaurants as we know it's ok for Lydia's milk allergy.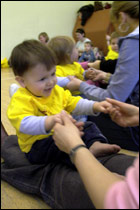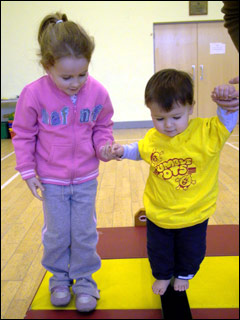 Alistair's a tumble tot, and he loves it.  Lydia's back for the day to help him out as we are off to the hospital, yet again.

A busy day as it's goodbye to our Peugeot (had to be towed home on Christmas day by the AA) and hello to our new friend, Meg.  A Renault Megane Sport Tourer, or its less glamourous title, a family estate car.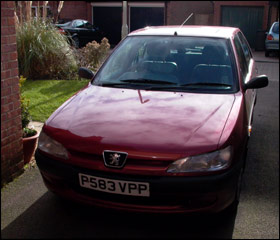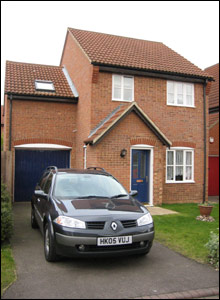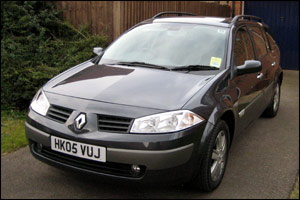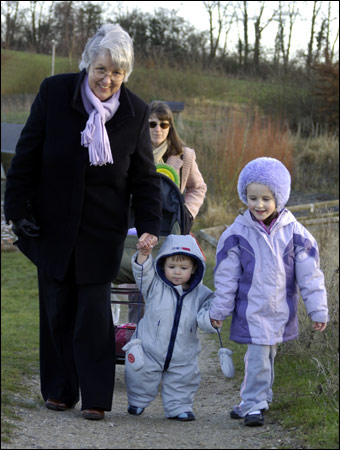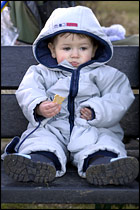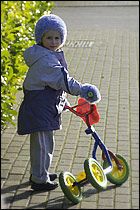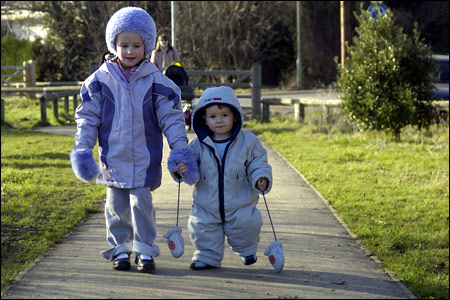 At the weekend Gran comes to visit and we brave the cold weather for a walk.  Alistair loves the outdoors and it's a real effort to get him back inside, Lydia just enjoys being on her scooter.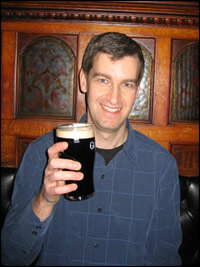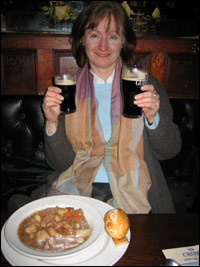 I'm in Belfast for a few days photographing Kingdom Come, an evangelical conference.  Anne was organising the press coverage but we found time for a guinness in the oldest bar in town.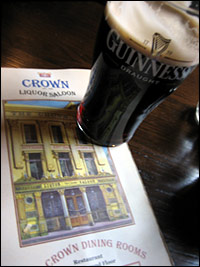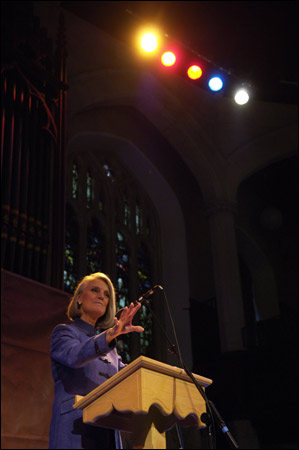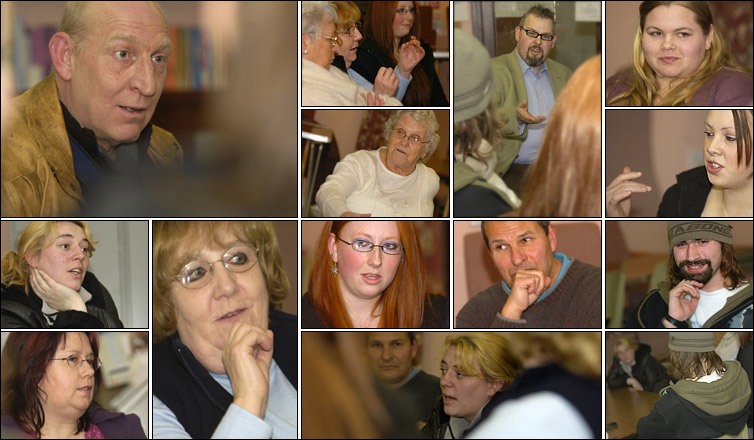 The BBC is running a season on respect and I'm off to photograph a debate in Northampton. Click
here
to see the story.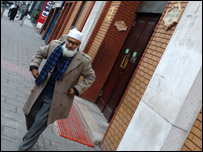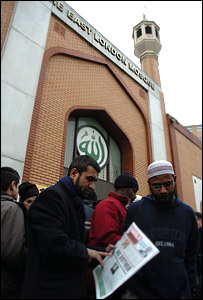 A very busy week, this time it's the East London mosque.  Click
here
for the story.