Photo 'A' Week - July 2005




< A mucky Alistair tucking into his veg'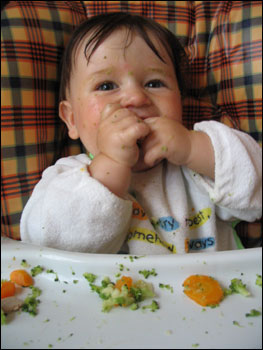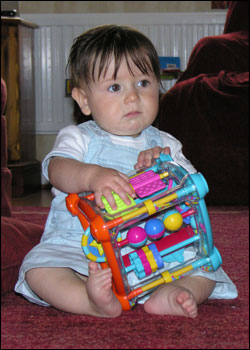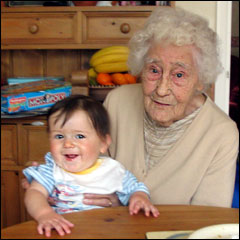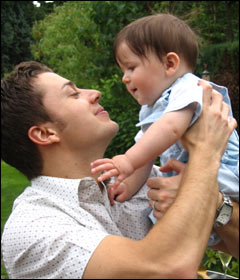 > Alistair and Uncle David 

> Alistair with his Great Nanny 

Alistair with one of his favourite toys - he looks so happy!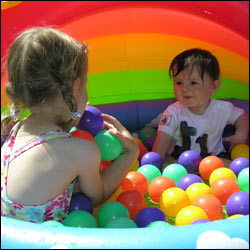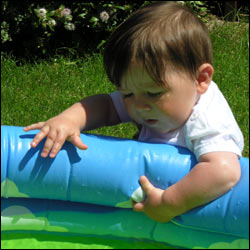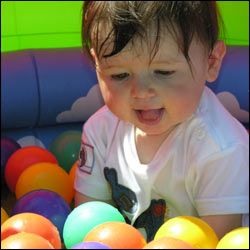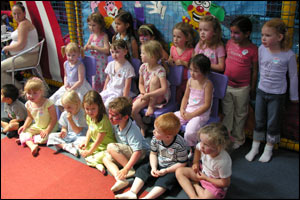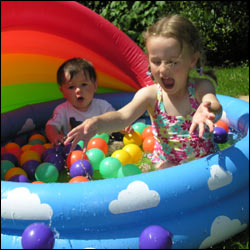 Alistair just wants to walk, though both he and Lydia enjoy a splash in the paddling pool.

Phoebe's fourth birthday party.  Lydia, Sophie and Emily enjoy the play area.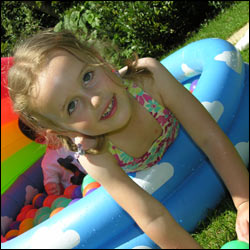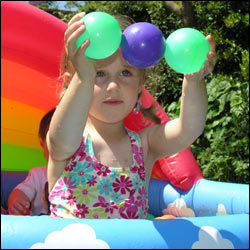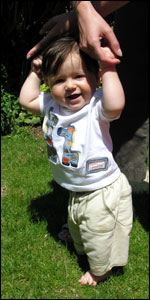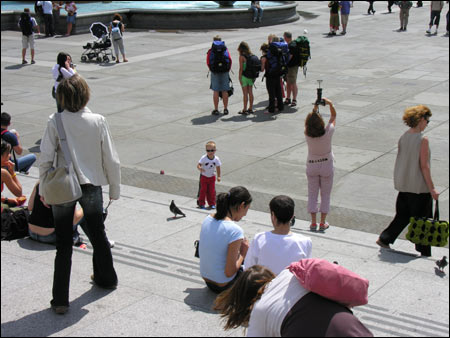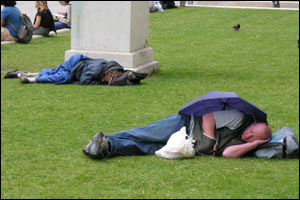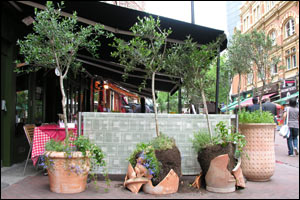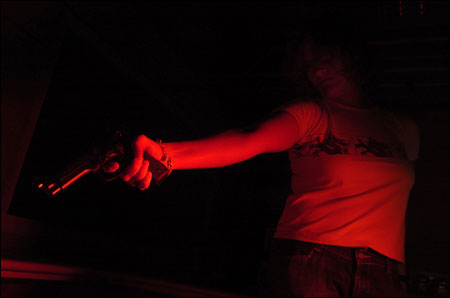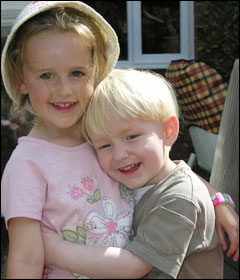 Lydia and Oliver, best of friends.

At work Emma poses with a handgun for a story, click
here
to read.
(Below) Emma and I take to the streets of London trying out handheld 360 shots, makes you look really silly.

A couple of grab shots with the Nikon 8800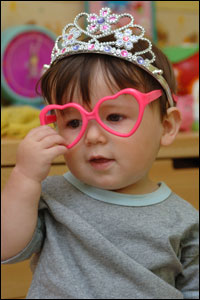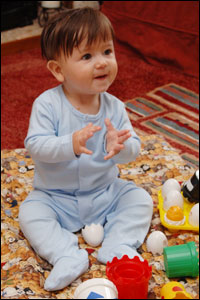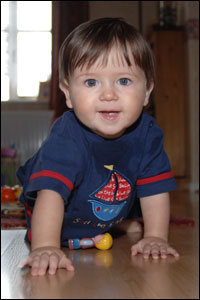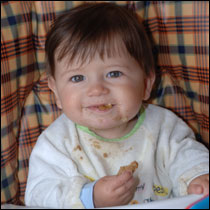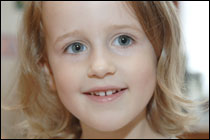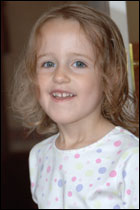 Alistair and Lydia, not sure he'll thank me for the one with the glasses and his sister's tiara!  Mind you he's now crawling!




The event of the week was of course the London bombings

on the 7th.  I was at work, indeed I didn't get home until

late on the 8th having helped put together the BBC News

website's coverage (click
here
for the in depth page).
I did offer to go to one of the scene's but as Emma was not

in I had to run the picture desk, so the only photo I took at

that time is this one of the empty tube train on the 8th as

I travelled home.

Even if I had got into London to take pictures the best ones were of course taken by those unlucky enough to be caught up in the chaos. So in the spirit of
citizen journalism
this rather poor picture was taken using a mobile phone.