Photo 'A' Week - January 2005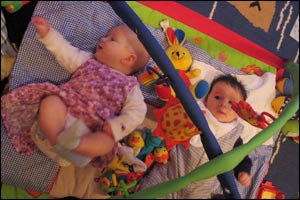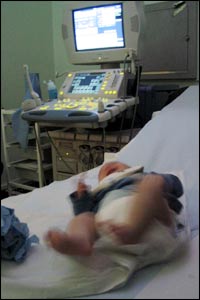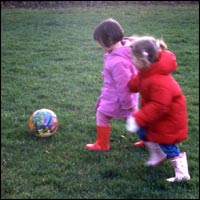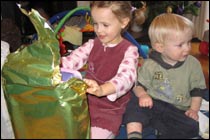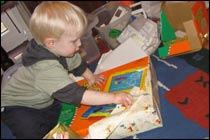 Another new year, and this time a new look.

I'm not exactly sure if this is how it will stay but I decided it was time to  loose the black background which eats printer ink and links to my portfolio which is out of date anyway.

The other plan is to go to the 'picture a week' idea, not 'twenty pictures a week'!  When I started it was all done on film in black and white, now with digital it's just so easy to get carried away.

A walk with Lydia's friend Eleanor and her Mum and Dad near home.

Yet more presents, Lydia, Oliver, Amy and Alistair swap gifts.

Above:

Alistair has a hip scan, and it's not good news.

He's been fitted with a brace that he has to wear at all times as he may have a displaced hip. Poor little chap!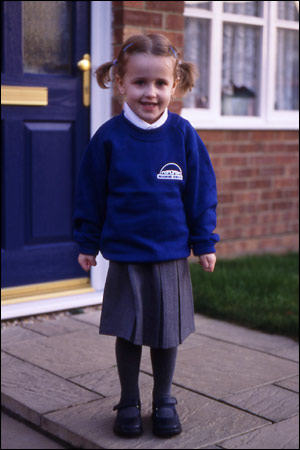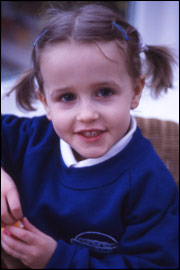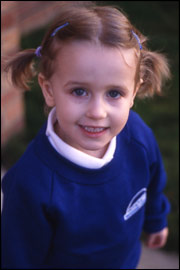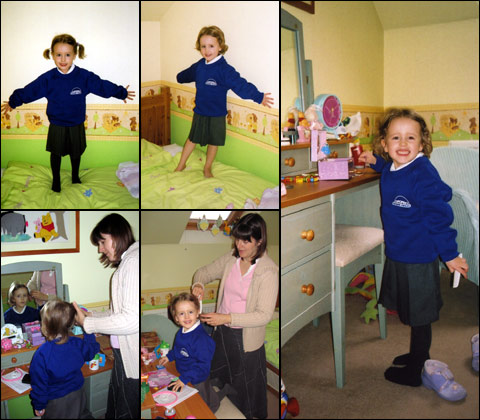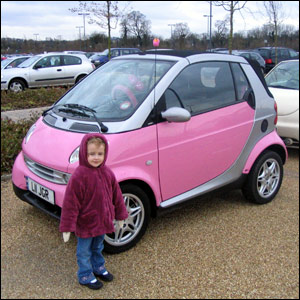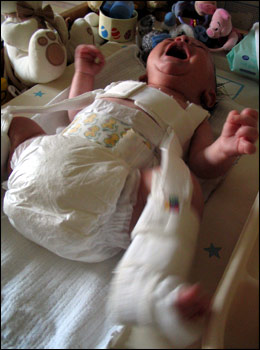 At last!  Lydia has been waiting for this day to come and is so excited.

Her first day at big school, 13 January 2005.  Lots of jumping around as she got dressed and had her hair done, then a few photos for Dad and we were off, all of us on our way, meeting friends on the route and finally we wave goodbye.  a few hours later and Lydia is back and has had a great time, though by the end of the week she is very tired.

Alistair in his sling, as you can see he's not too happy, but most of the time he seems to be ok with it.

Lydia's dream car, not because it's small and 'green' but because it's pink!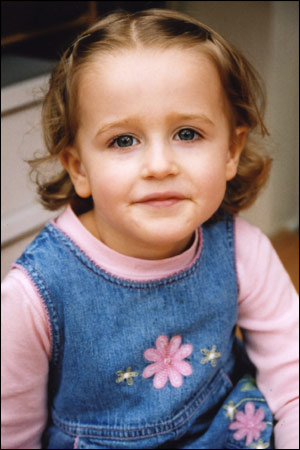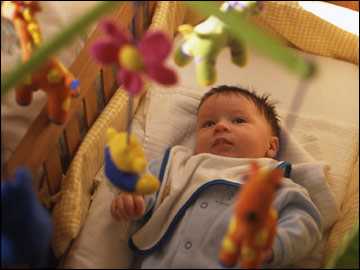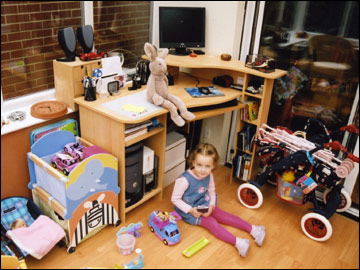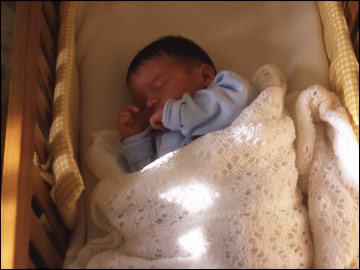 Alistair in his crib and Lydia seems to have taken over the new conservatory.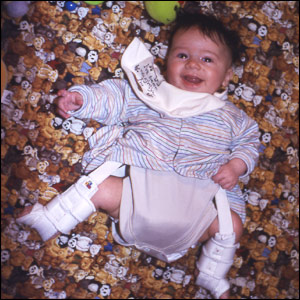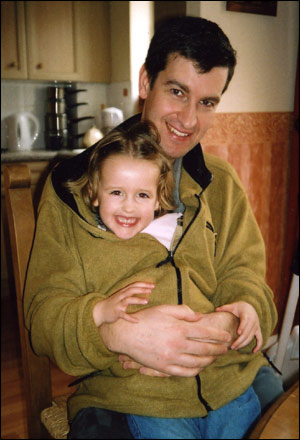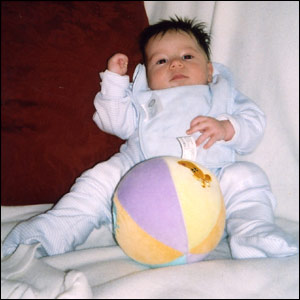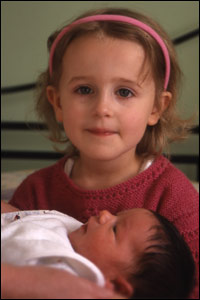 Alistair's much happier this week and Lydia's got a big smile too.